The Underriner Motors Spring Sale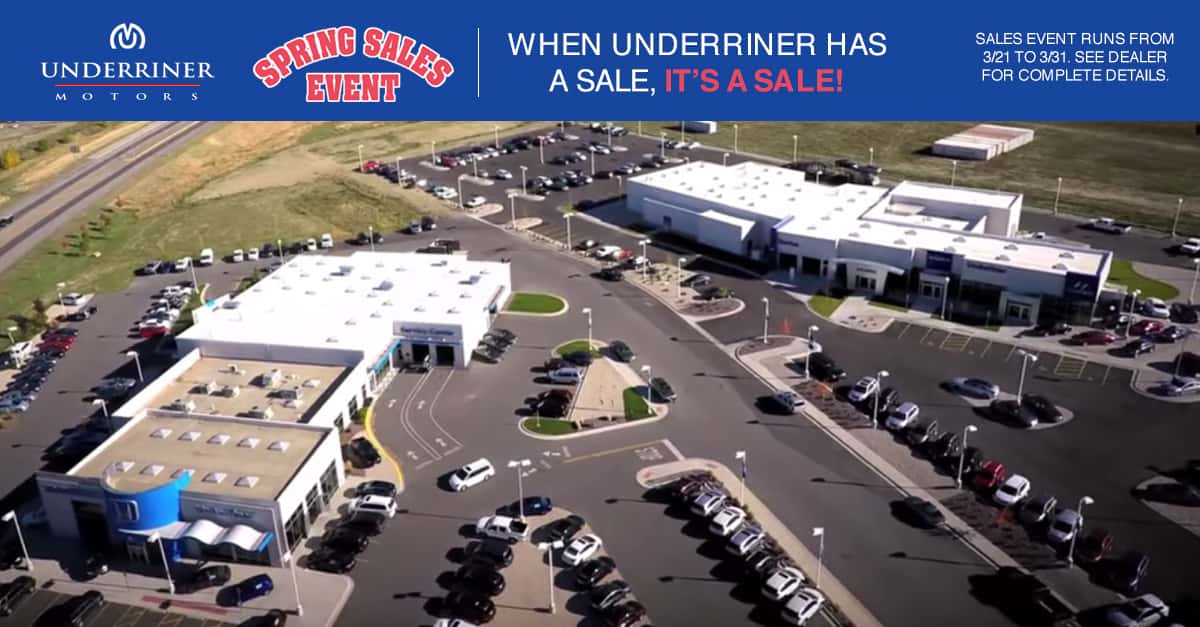 We can't wait to offer our Billings and Lockwood customers the chance to save big through the annual Underriner Motors Spring Sale event! We're taking the opportunity to drop interest rates and offer incredible savings on some of our most popular models from March 21 through March 31, 2016.
The Offers
Other dealerships might help you save the odd dollar here and there, but Underriner Motors lets you save up to $12,000 on select models — that's enough to buy a whole other car!
The Spring Sales Event will also allow you to take home a car with interest rates as low as 0%. Of course, offers only last while our supply does, so it's best to turn up as soon as possible if you have you eye on a popular model.
Remember: When Underriner has a sale, IT'S A SALE! Make sure you take a look at the offers from each of our dealerships:
Unrivalled Selection
We aren't just letting one Underriner dealership offer these rewards – you'll enjoy an outstanding selection of vehicles from Buick, Honda, Volvo, and Hyundai.
Here's just a quick overview of what's on offer:
Subcompacts: Need an agile, fuel-efficient vehicle for zipping your friends around the city? Try the wonderfully versatile Honda Fit or the sporty Hyundai Veloster.
Sedans: From the Buick LaCrosse to the Volvo S90, you'll be able to find the most luxurious sedans around.
Crossovers and SUVs: Whether you need nimble compact crossover like the Honda HR-V, a mighty off-roader like the Hyundai Tucson, or a first-class people-carrier like the Buick Enclave, you'll find what you're looking for with Underriner Motors.
The Underriner Motors Spring Sale Event Ends on March 31, 2016
Our Spring Sales Event really pushes the envelope when it comes to savings — it's something we're only too happy to do for Billings and Lockwood drivers. To make sure you pick up a top vehicle at a great price, just make sure you stop by to check out what's on offer. We hope to see you soon!