Underriner Cares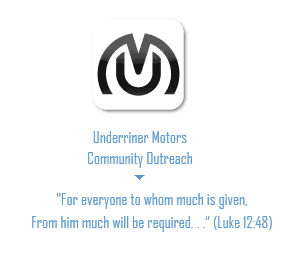 We are here to help our community through you! Let's work together to make Billings, Montana a better place for our citizens and our children!
William Underriner and family are guided by principles that give high regard for the people in our company, our customers, and our broader community. Our company is organized around the idea that most business enterprises serve people and not the other way around. By giving back to our community, we endeavor to make it a better place to live and a bright shining light to other communities in the southern Montana region.
Contact Us to get your community service event's announcement placed here!
---
---
Alberta Bair Theater
Angel Project
Billings Clinic
Boys And Girls Club
Camp Mak A Dream
Children's Cancer Research Fund
Dress For Success
Family Promise
Family Service
Family Support Network
Fanconi Anemia
Horses Spirit Healing
King Of Glory
Prevention Of Elder Abuse
Red Lodge Fire Foundation
Rimrock Foundation
Riverstone Health
Rocky
St. Johns
St. Vincent
Tumbleweed
Western Heritage Center
Yellowstone Art Center
Yellowstone Boys And Girls Ranch