The Underriner BearCam is Among EarthCam's Top 10 Webcams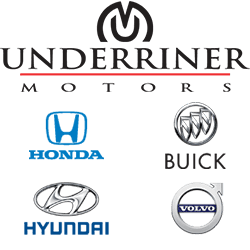 All of us at Underriner Motors were thrilled to get the chance to sponsor the ZooMontana BearCam, and we've been excited by the responses we've been getting — drivers around Billings and Laurel have been thrilled with the live feed of two grizzly bears. But it's not just the locals that have taken notice of the Underriner BearCam — EarthCam has named it among their Top 10 Webcams!
EarthCam's Top Webcams
EarthCam's Top 10 Webcams are selected by a panel of their producers from a pool of hundreds of submissions. Submissions are judged by the following criteria:
Image quality
Uniqueness of the content
Overall technical achievement in webcam technology
Given the criteria and the sheer volume of submissions, it goes without saying that there are some compelling webcams among the top 10, including live looks at Navona Square in Rome, Plaza Independencia in Uruguay, and the Dive Malta Underwater Cam in Malta. The Underriner BearCam is in some fantastic company!
The Underriner BearCam
ZooMontana features two grizzly bears: the 720-pound Bruno and his plucky partner in crime, Ozzy. Bruno is the older of the two, and seems to have taken on the role of a mentor for the young Ozzy. It's true that they didn't always like each other — their relationship began with cold stares and progressed to friendly wrestling matches — but nowadays they can be seen playing and eating together in a 70-acre wildlife park. The Underriner BearCam is your live window into their world. We're thrilled that EarthCam is as enthralled by their adventures as we are!
Learn More at Underriner Motors
The Underriner BearCam is just one of the many ways that all of us at Underriner Motors seek to enrich the lives of those around us. To learn more about what we're doing, or to see our impressive inventory of new and used vehicles, contact us online or come see us in Billings, MT!