Join Underriner Motors at Pizza Ranch to Help Relay for Life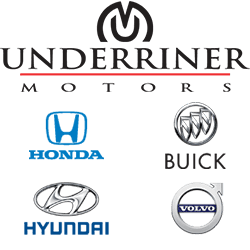 Here at Underriner Motors, we're proud to be joining with Pizza Ranch in Billings, MT to create a fundraising event to support Relay For Life. If you come to Pizza Ranch on Wednesday, April 27 from 5 p.m. to 9 p.m., you'll be able to grab a delicious meal while also helping out a charity that has raised millions of dollars for Americans affected by cancer.
How Pizza Ranch Fundraising Event Works
We always like to think of ways to make money for worthy causes while simultaneously providing something extra for folks in the Billings and Lockwood areas, and this Pizza Ranch event is perfect.
Whether you dine in their restaurant, call ahead and pick up your order, or have your meal delivered straight to your door, Pizza Ranch will donate 20% of your order to Relay For Life. Volunteers will even be helping to bus tables and raise donations.
The Relay For Life Foundation
Relay For Life hosts events in more than 5,200 communities and 20 countries, with all proceeds going to the American Cancer Society. Enabling communities across the globe to honor survivors, remember lost ones, and fight against the disease has so far raised over $400 million and affected the lives of close to 14 million cancer survivors.
Relay For Life teams camp overnight, taking turns to walk or run around a track or path for 24 hours. Because cancer never sleeps, each team is required to have at least one participant on the track at all times. We think that it's a fantastic way to raise vital funds for such a devastating and widespread disease, and we hope that our own fundraising event can help.
Visit Pizza Ranch on April 27 to Help Fight Back Against Cancer
On April 27, 2016, Billings-area drivers will have the opportunity to help support Relay for Life. All you need to do is come to Pizza Ranch and mention the offer, so add the date to your calendar, take a look at the menu, and make sure you take advantage. For more information, or to make a donation directly, just contact Underriner Motors.