The Underriner Motors Relay for Life Sales Drive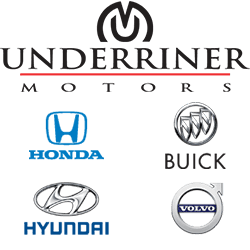 Here at Underriner Motors, we're proud to announce that we are hosting a Relay for Life Sales Drive for drivers in the Billings and Laurel areas. Every Underriner Motors dealership will be participating in order to raise money for this truly deserving cause, so make sure you come down on March 26, 2016 to take part in all the fun.
Our Relay for Life Sales Drive
March 26 promises to be a day of enjoyment for Billings and Laurel drivers who come down to our Relay for Life sales drive. All proceeds will be donated to Relay for Life, and we'll be raising money in style by auctioning off two guns,* with raffle tickets available for be $5 each or 5 for $20. Bill and Mary Underriner have even promised to personally donate an additional $10 for every legitimate test-drive taken during the event.
There will be clowns to provide entertainment for the whole family, and $5 will go straight to charity when you chow down on our hamburgers, hot dogs, beans, potato salad, chips, and Pepsi products.
Raffle Prizes
Some of the fantastic raffle prizes available include:
A Vacation: Monster Lake Fly Fishing Getaway donated by Monster Lake Ranch (a two-night stay with one day of fly fishing for two — and it include a drift boat rental!)
Guns: Two Remington 870 Express Supermag 12 gauge pump shotguns* donated by 4U shooters (raffled separately)
Community: One-year membership to the Rod & Gun Club
For the Ladies: Coach purse, Montana Styling Company gift certificate, Mary Kay products, Scentsy products, and one bottle of Moscato wine
Gift Certificates: For Extreme Archery Combat, Sunset Bowl, Steep World, The Grand Escape room, Buffalo Jump Sip & Paint, and two months of training at R.E.A.L Technique Gracie Jiu Jitsu
Just for Cancer Survivors: those who wear their cancer survivor shirt at our Family Fun Event on March 26 will get a free raffle ticket for our Massage Envy drawing, which includes a one-hour massage, one-hour facial, and a variety of facial products.
50/50 Raffle: We'll be hosting two 50/50 raffles — one during our March 26 Family Fun event and another during our Pizza Ranch Community Fundraiser event at Pizza Ranch on April 27, 2016.
Relay for Life
It wasn't hard for us to choose the Relay for Life foundation for our charity event. This is the signature fundraiser for the American Cancer Society, and they've helped arrange events in more than 5,200 communities and 20 countries. Thousands of participants, volunteers, and supporters come together each year to help the American Cancer Society save lives from cancer, ultimately raising more than $400 million each year.
These donations go towards groundbreaking research into every type of cancer, the distribution of free information and services to cancer patients and their caregivers, and ongoing support for survivors. Our Relay for Life Sales event is just one small part of a huge movement to provide much-needed funds for this vital work.
Join Us on March 26 for the Relay for Life Sales Drive
If you want to enjoy a day of family-friendly fun, take a new car, truck, or SUV out for a test-drive and help contribute money to a worthy cause, make sure you mark March 26 in your calendar and visit our dealerships to join the Relay for Life Sales Drive.
* Winners must meet all applicable gun laws/restrictions.